PiA 2020: Enhancing NDC Quality and Raising Ambition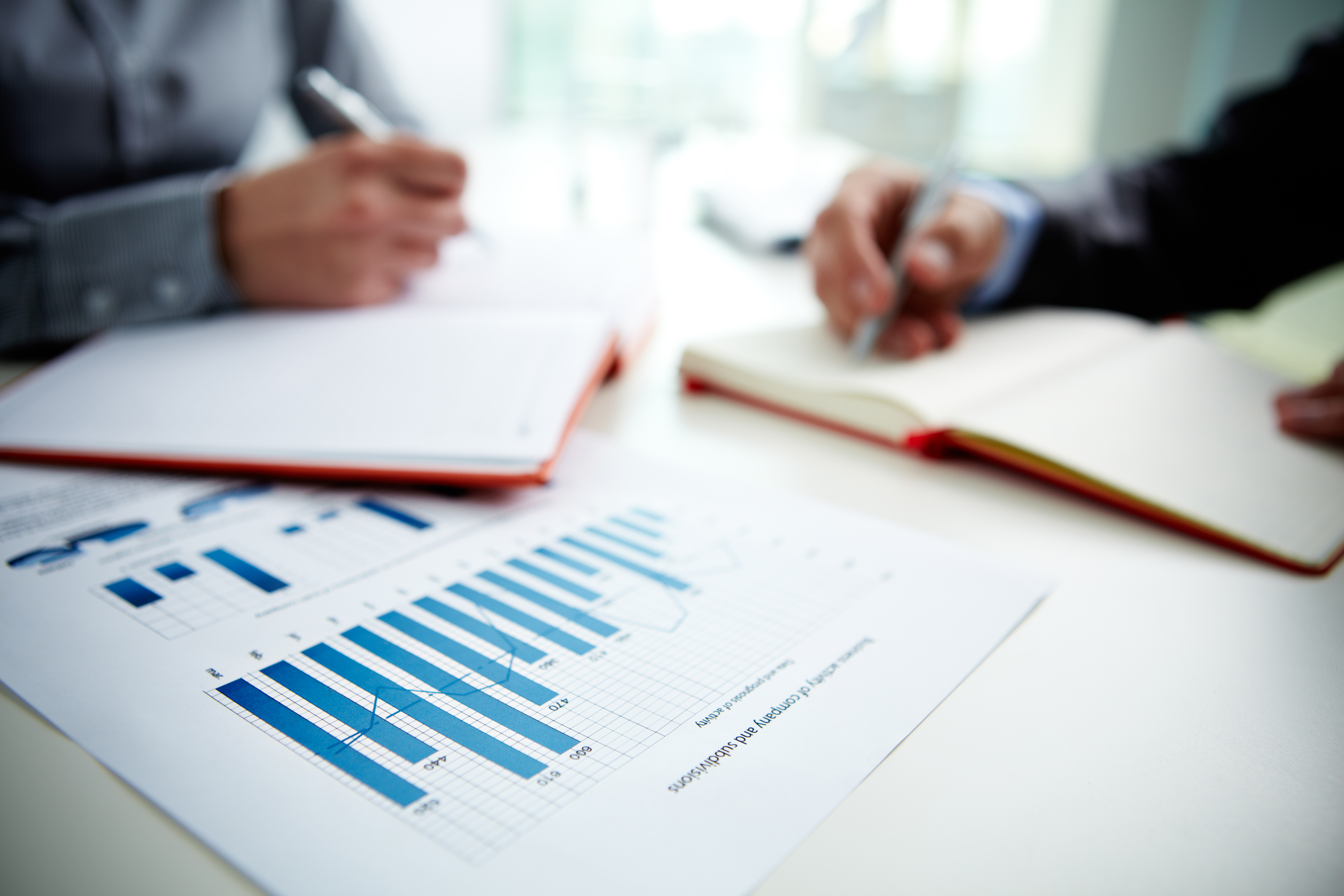 The year 2020 represents the first milestone in the Paris Agreement's five-year cycle, calling for the first enhancement of NDCs submitted in 2015.
CAEP: A CATALYST FOR CHANGE
The Climate Action Enhancement Package fosters speed and responsiveness while leveraging specialized technical resources to strengthen support for enhanced and more ambitious climate action. Support channeled through CAEP ranges from single-country interventions to large, coordinated support offerings. Examples of this support are in the Sparking Innovation Across Sectors section.
CAEP delivers fast, targeted support:
Financial support committed
Two rounds of support and one call for supplemental requests issued.
Total support of USD45.6 million, including:


USD23.9 million from TAF
USD21.7 million from partners' own resources
Geographic distribution of requests/activities
63 countries will receive support for 796 activities. They represent:


16 percent of global GHG emissions
24 percent of global population
Partners
40 partners are providing technical assistance
6 partners are contributing to TAF and CAEP
(figures as of September 2020)
COUNTRIES RECIEVE CAEP SUPPORT TO ENHNACE NDCS IN 3 KEY AREAS:
Raising NDC ambition by strengthening mitigation and adaptation targets and actions over time

Improving NDC quality by ensuring targets are based on strong underlying data that is detailed, achievable, and verifiable

Strengthening the NDC development and implementation process, providing the enabling environment to enhance NDC ambition and quality
CAEP SUPPORT COMPLEMENTS THE NDC PARTNERSHIP'S COUNTRY ENGAGMENT EFFORTS
CAEP directly supports ambition raising efforts, while ensuring existing efforts are robust, inclusive and implementable.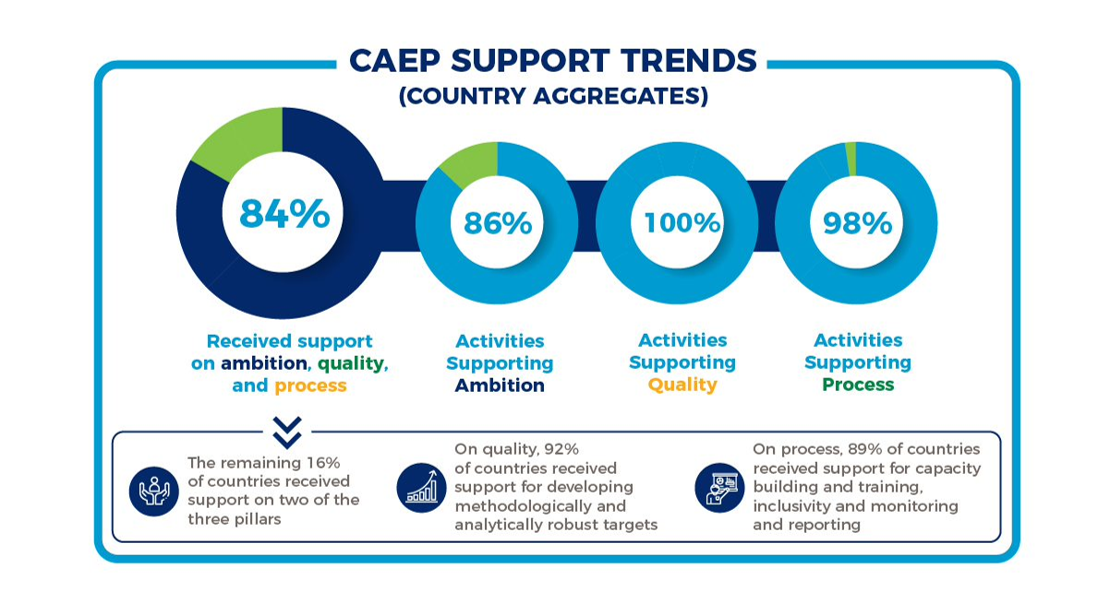 CAEP SUPPORTING 2020 NDC UPDATES
Countries are improving the quality of analysis and underlying data, engaging relevant stakeholders to strengthen their updated NDC and laying the groundork to raise ambition.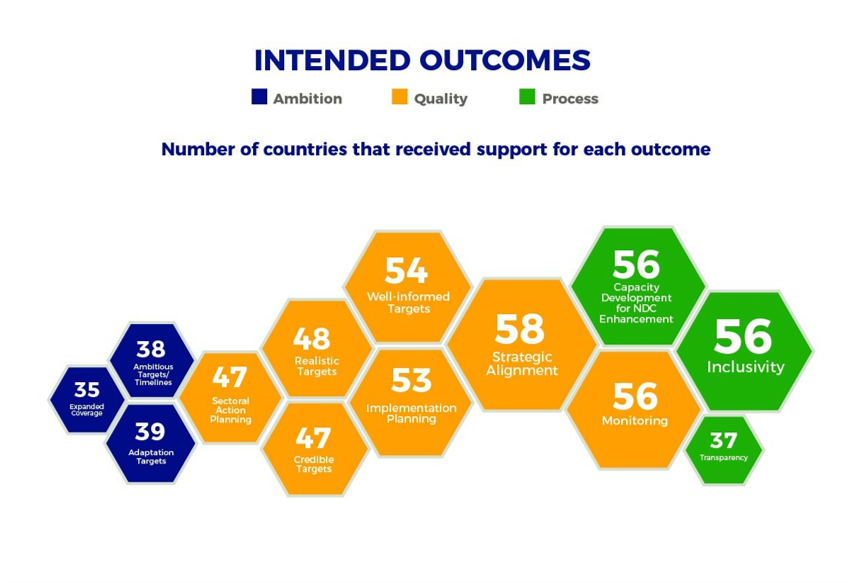 EXAMPLES OF HOW COUNTRIES USE CAEP SUPPORT TO ENHANCE NDCS ARE PRESENTED BELOW: 
Improving Quality and Strengthening Processes
Belize will determine the country's national mitigation and adaptation potential in consultation with key stakeholders. The government will select appropriate climate technologies to raise ambition and prioritize new sectors to broaden its NDC's scope. Aligned with this process, an NDC implementation plan and climate finance strategy are being developed—all under the NDC Partnership coordinated framework, ensuring seamless integration between CAEP and longer-term support.
Raising Ambition
Nigeria is conducting a deep analysis in key sectors to revise NDC targets. In the electricity sector, estimated to cover 40 percent of emissions, Nigeria is assessing the mitigation potential of renewable off-grids with new data and modeling. In water, as a new NDC sector, Nigeria is assessing climate impacts on water resources, identifying corresponding adaptation solutions, and determining the mitigation potential of integrated water resource management. Deeper analysis, coupled with better data, is equipping Nigeria to enhance its NDC while preparing for accelerated implementation.
This is a PiA 2020 story: Browse the multimedia version or PDF version.