Mainstreaming Climate Action into Sustainable Development
Webinar
DATE:
23 February 2021
TIME:
8:30 am - 10:00 am
LOCATION:
Zoom Webinar
Webinar Details
This webinar, the first of a series of three dedicated to the Partnership in Action report, will see how countries are integrating climate action into domestic policy, planning, budget, and SDG agendas across government in the COVID-19 era, including using climate action as a basis for economic recovery and involving many varied actions. It will offer snapshots on how countries are facing up to COVID, health issues, inclusive growth, and adaptation, as well as their efforts to engage youth and make climate action gender responsive. The event will provide an overview of the main actions in the sectors considered and will invite different stakeholders to bring some views on how the implementation and enhancement of the NDCs are progressing.
In Collaboration With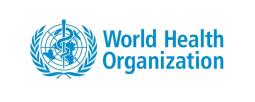 Sign-up for the NDC Partnership monthly newsletter and receive updates on country work, upcoming events, resources, and more.