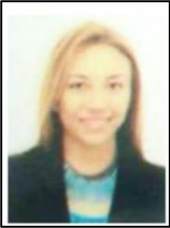 Maria Natalia Diaz Rozo

Colombia Facilitator
Natalia has a bachelor degree in Government and International Affairs with an emphasis in international economics from Externado University in Colombia, a specialization degree in Project Management from Business School of Management in Colombia (Escuela de Administración de Negocios – EAN), and a master degree in Environmental Management from Andes University in Colombia. She has also made short courses on environmental impact assessment and environmental economic evaluation. Natalia has worked as teacher assistant at the Externado University in Colombia for courses in public policy and public finance, as well as, research assistant in those topics with main emphasis in the Colombian biotechnology sector; at the Colombian Bioinformatics and Computational Biology Center (BIOS) where she wrote a book on policy for human capital training in bioinformatics and high performance computing for the Department of Caldas, (Colombia); for the International Office at the Information and Communication Technologies (ICT) Ministry of Colombia where she was in charge of international cooperation projects aimed to support the Sustainable Development Goals achievement in Colombia by using ICT. Likewise, she worked for the Colombia BIO Program at the Ministry of Science, Technology and Innovation of Colombia with projects on bioeconomy. She has a great interest in designing and implementing public policies for the achievement of a sustainable development and with regard to climate change by fostering the use of science, technology and innovation (STi).
This position is supported by the United Kingdom, through the NDC Partnership
Join the team
Help us achieve ambitious climate goals while enhancing sustainable development.