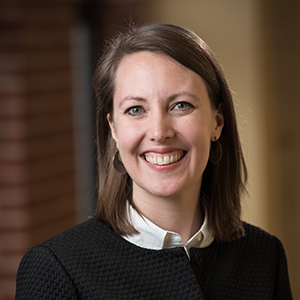 Amanda McKee

Knowledge and Learning Director
Amanda McKee is the Director of Knowledge and Learning for the NDC Partnership Support Unit. In this role Amanda manages the Climate Acton Enhancement Package (CAEP), leading the Partnership's support to countries to enhance the quality and increase the ambition of their NDCs as part of the 2020 update process. She also manages the Partnership's $30 million Technical Assitance Fund, providing fast-track finance to support NDC update efforts. In addition, Amanda oversees the Partnership's online Knowledge Portal and knowledge management efforts (including the kNook), supporting efforts to capture and share learning across the Partnership.
Amanda has spent much of her career fostering collaboration to promote learning across sectors and disciplines to tackle policy challenges in the fields of climate change, green growth, and sustainable development. Before joining the NDC Partnership, Amanda led knowledge management efforts for the Green Growth Knowledge Platform (GGKP), helping to shape global research efforts to support policy action on green growth, and encourage collaboration across multilateral organizations and research institutes. Prior to this, Amanda worked on trade and environment issues with the World Trade Organization (WTO) and the UN's International Trade Centre. This included contributions to the WTO/UN Environment report on Trade and Climate Change, development of training materials and delivery of training courses to government officials and small- to medium-sized enterprises (SMEs). She is a Canadian citizen and holds a Master's degree in International Economics from the Graduate Institute for International and Development Studies in Geneva, Switzerland.
Join the team
Help us achieve ambitious climate goals while enhancing sustainable development.