Saint Lucia Commits US$23 Million in Domestic Funding for NDC Execution as Cabinet Approves NDC Partnership Plan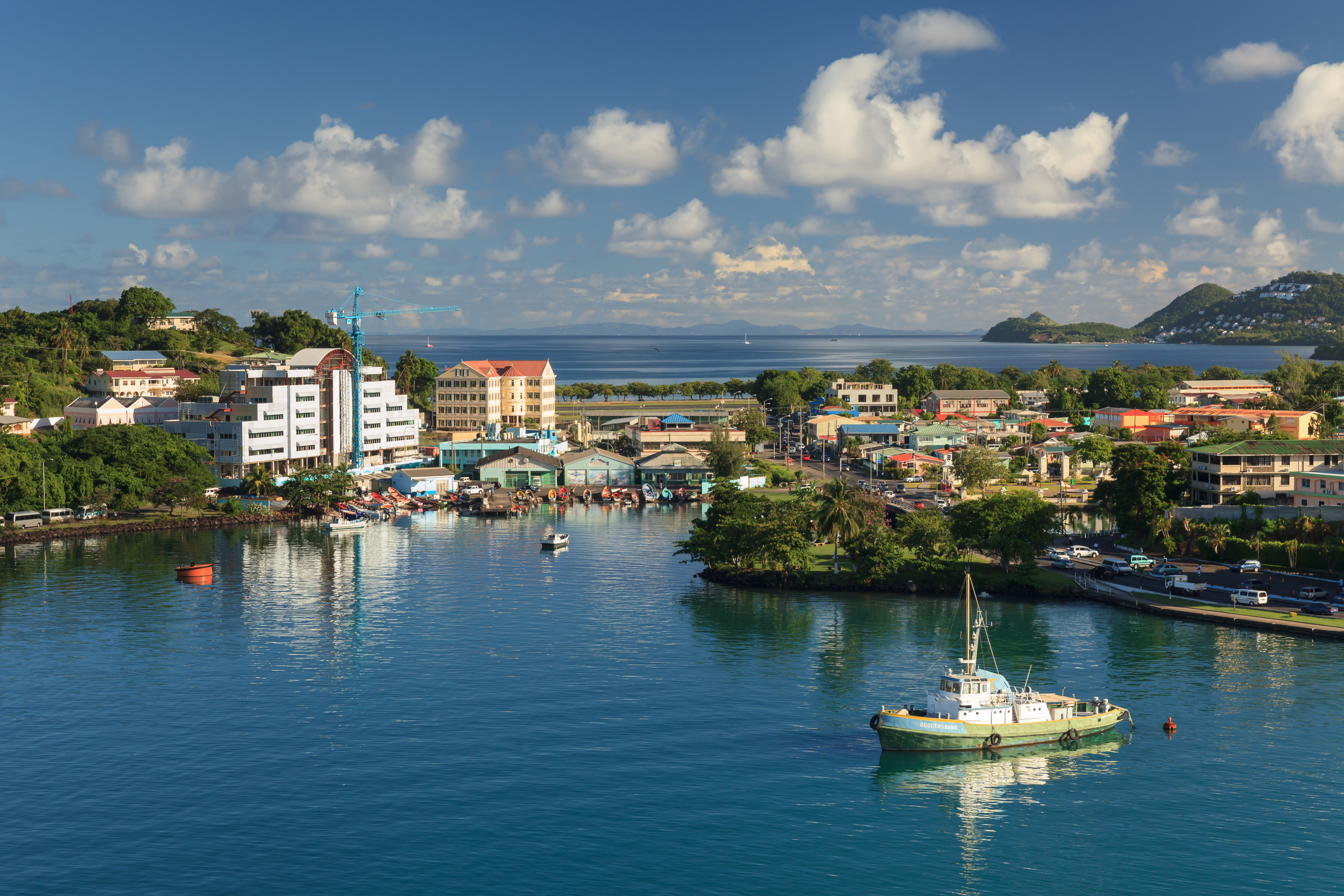 In terms of area, the small island nation of Saint Lucia may rank near the bottom of the world's sovereign countries with a total area of only 616 square kilometers. But in terms of taking a leadership role in building a green economy and combatting climate change through a participatory, whole-of-society approach, Saint Lucia has unquestionably emerged as one of the world's leaders.
That became more evident than ever when, in May 2019, Saint Lucia's Cabinet approved Saint Lucia's NDC Partnership Plan, becoming the first country to have a plan validated at that high of a level. Furthermore, it enshrined a commitment made in 2015 to mobilize US$23 million in domestic funding for NDC execution through 2035.
Saint Lucia's Partnership Plan contains actions that will be implemented by all segments of the nation's society – not just actions that need to be undertaken by its government. That means everyone has a role to play, including the public sector, the private sector, academia, and civil society.
The impact of this is already bearing fruit. As a first contribution from the national budget, two major energy efficiency projects and a public awareness campaign are approved to be funded within the fiscal year 2019-2020 with an approximate value of US$700,000.
One of the ways that Saint Lucia's Partnership Plan is contributing to reduced greenhouse gas emissions is through energy efficiency, and specifically by making preparations to replace or retrofit existing lights with LED installations.
Currently, lighting on highways and public places in Saint Lucia is provided by about 22,500 High Pressure Sodium (HPS) lamps. Roughly 15 percent of the emissions from this type of lighting is wasted when it's lost as heat. That's not just a waste of efficiency; with an overall cost for public lighting of more than 7 million Eastern Caribbean dollars as of 2013, it's also a waste of money. By replacing these lights with LEDs, the country not only sees considerable cost savings, it also massively increases its energy efficiency.
Similarly, Saint Lucia is looking to its Green Schools Nationally Appropriate Mitigation Action (NAMA) to make an impact. Again, like with its public lighting, the first part of the Green Schools plan is to replace approximately 13,500 lights with more efficient LED tubes. This will be supplemented by the installation of solar PV systems for power generation in primary and secondary schools.
All told, this Green Schools program alone is projected to reduce energy consumption in schools by 20 percent in the next 6 years and reduce greenhouse gas emissions by 35 percent in the same time frame. That's a significant improvement over Saint Lucia's NDC target of a 16 percent emission reduction by 2025. As ancillary benefits, it will also improve the infrastructure of schools used as public emergency shelters and improve energy security in the case of natural disasters.
NDC Partnership members such as New Zealand, the Food and Agriculture Organization (FAO), the United Nations Development Programme (UNDP), United Nations Framework Convention on Climate Change (UNFCCC),  German Agency for International Cooperation (GIZ), Agence Française de Développement (AFD), IRENA, and The Nature Conservancy are working collectively to support Saint Lucia in turning climate plans into actionable projects with measurable results.
What Saint Lucia is demonstrating here is that by taking bold action and planning for both the short- and long-term, even small countries are having dramatic impacts. These actions aren't just in line with Saint Lucia's climate targets as part of its Partnership Plan and NDC commitments – they are a model for the rest of the world on how climate-forward action can be a benefit both at home and abroad.