Putting the Right Tools in the Right Hands: Redesigning the NDC Partnership Knowledge Portal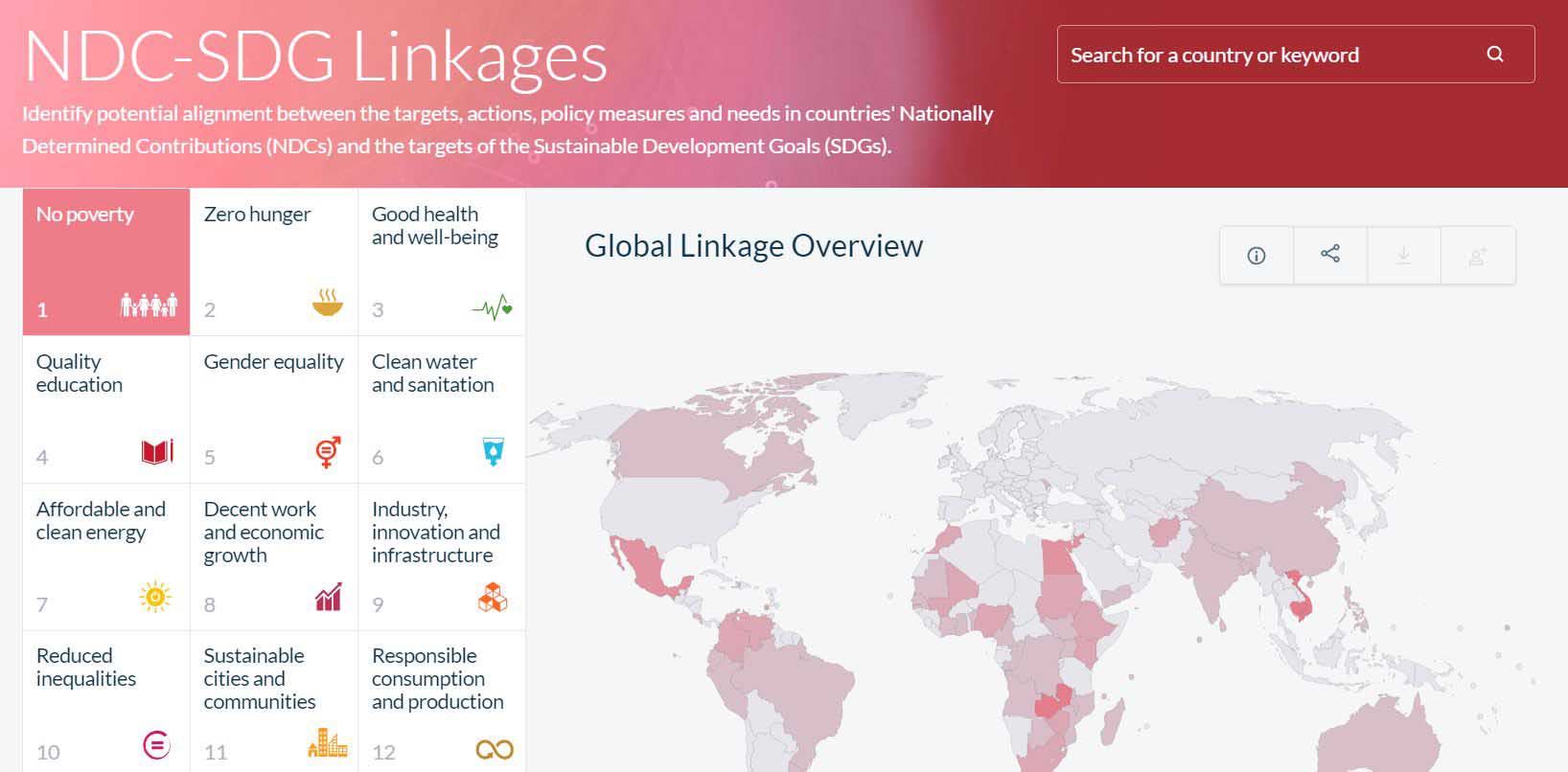 As countries implement their Nationally Determined Contributions (NDCs), they are faced with a range of challenges such as coordinating across ministries and sectors, balancing competing priorities, ensuring climate actions align with the Sustainable Development Goals (SDGs), and securing funding for projects. There are many resources to help with these challenges, but the sheer number and diversity of resources can make it hard for countries to find the right ones. The NDC Partnership's Knowledge Portal was created with the aim of putting the most useful tools, resources, and information in the hands of those shaping climate action. Since its launch in 2016, the Knowledge Portal has expanded to meet the evolving needs of countries, including through the introduction of new features and content. Today the Knowledge Portal includes custom tools to help users identify and access relevant climate tools, funds and data, drawing together close to 1,000 knowledge resources. But is this expanded knowledge base enough? Are the right tools making it into the right hands? 
In May 2018, the Support Unit began to explore this question, gathering feedback from key stakeholders on how they use knowledge tools and resources in their work, and what they need to achieve their climate goals. This feedback is shaping a current redesign of the Knowledge Portal, aimed at simplifying the user experience. This includes updates to its design to ensure the content is accessible and understandable by non-climate experts, expansion of taxonomies to helps users narrow down search results to those most relevant to them, and the creation of a case study database to share opportunities and lessons learned around climate mitigation and adaption.
The updated Knowledge Portal will be enhanced through feedback from users, providing not only more tools but more effective tools that better match the needs of governments and policy practitioners. While users can expect the redesigned Knowledge Portal to launch in Fall 2018, below is a sneak peak of some of the improvements coming.
Breaking down barriers to climate finance
Climate financing as a topic can be complex and a lack of specialized knowledge should not be a barrier to identifying and accessing climate funds. One of the first improvements users will see to the Funding Navigator is increased information on what climate finance is, how it works, and explanations of the different types of funds available. This will include links to leading resources on the subject from across the NDC Partnership's members. A number of tools available through the Knowledge Portal require knowledge on climate finance, including to sort through and access opportunities found in the Funding Navigator, or to utilize analysis tools to help inform and create bankable projects, found in the Toolbox Navigator. Through the redesign, armed with this basic information, even users new to climate finance will be able to expertly search through the tools to find relevant funding or support opportunities.
The Knowledge Portal will also include additional links to resources, tools, and sources of information from partners around the world. For instance, information on how to access private financing will be shared through tools like:
Increasing accessibility and flexibility
Countries need tools to be adaptable to their unique national contexts. Users identified language as a barrier to accessing climate tools, not only in terms in accessing translated tools and documents; but also, in understanding the jargon of climate change itself. Practitioners from a wide range of backgrounds must be able to understand the challenges they face and how they connect to one another to successfully use the tools in the Knowledge Portal and to implement their NDCs. That is why the tools featured in the NDC Toolbox are not only useful for technical experts, they are also universally applicable and accessible for a range of users from different policy backgrounds and levels of expertise.  By providing further learning opportunities, the Knowledge Portal builds stepping stones to help improve user knowledge and capacity.
The Knowledge Portal improves accessibility by providing tools that overlay information and expected outcomes and allow for integrated, cross-sector planning of projects and programs for NDC implementation. The Knowledge Portal will include more tools that cover what governments need as they coordinate across ministries, between national and subnational actors, the private sector, and civil society. For example, the iSDG platform from Millennium Institute is a tool allowing policy-makers and government officials to learn about the interconnectedness of policies designed to achieve the SDGs and test their likely impacts before adopting policies.
Improving communication and connection
Countries often use knowledge tools to facilitate knowledge sharing with their own stakeholders. This sharing builds relationships, encourages future knowledge sharing, and drives climate action. The Knowledge Portal now includes more tools that allow for an improved exchange of information, with several that are built on direct interaction between countries in peer-to-peer learning opportunities.
For example, the Public-Private Partnerships Toolkit from the Caribbean Development Bank includes a set of tools to assist policymakers in establishing partnerships between the public and private sectors to develop climate-friendly infrastructure and to improve service delivery, including climate risk assessments, with a specific focus on Small Island Developing States.
In addition to this, a database of case studies will be added to the Knowledge Portal which will allow countries to learn from one another through the sharing of experiences on what has worked and what has failed, how challenges and barriers were overcome, and identification of critical success factors. By sharing lessons learned, the Knowledge Portal will facilitate peer-to-peer exchanges and create opportunities for further engagement and learning.
The aim of the Knowledge Portal and its redesign is not only to include more tools, but to ensure that the tools being included are the most useful for users. The Knowledge Portal exists not just to add to the wealth of knowledge resources already out there, but to help ensure that the ones produced by experts around the world find the right users.
As the NDC Partnership continues to expand its global networks of knowledge, we encourage you to share your knowledge tools, sources of climate funding, and case studies with us at supportunit@ndcpartership.org.
This blog was written by Abbey Brown.