Mozambique Works Toward Transformational Change Through Large-Scale Resilience Building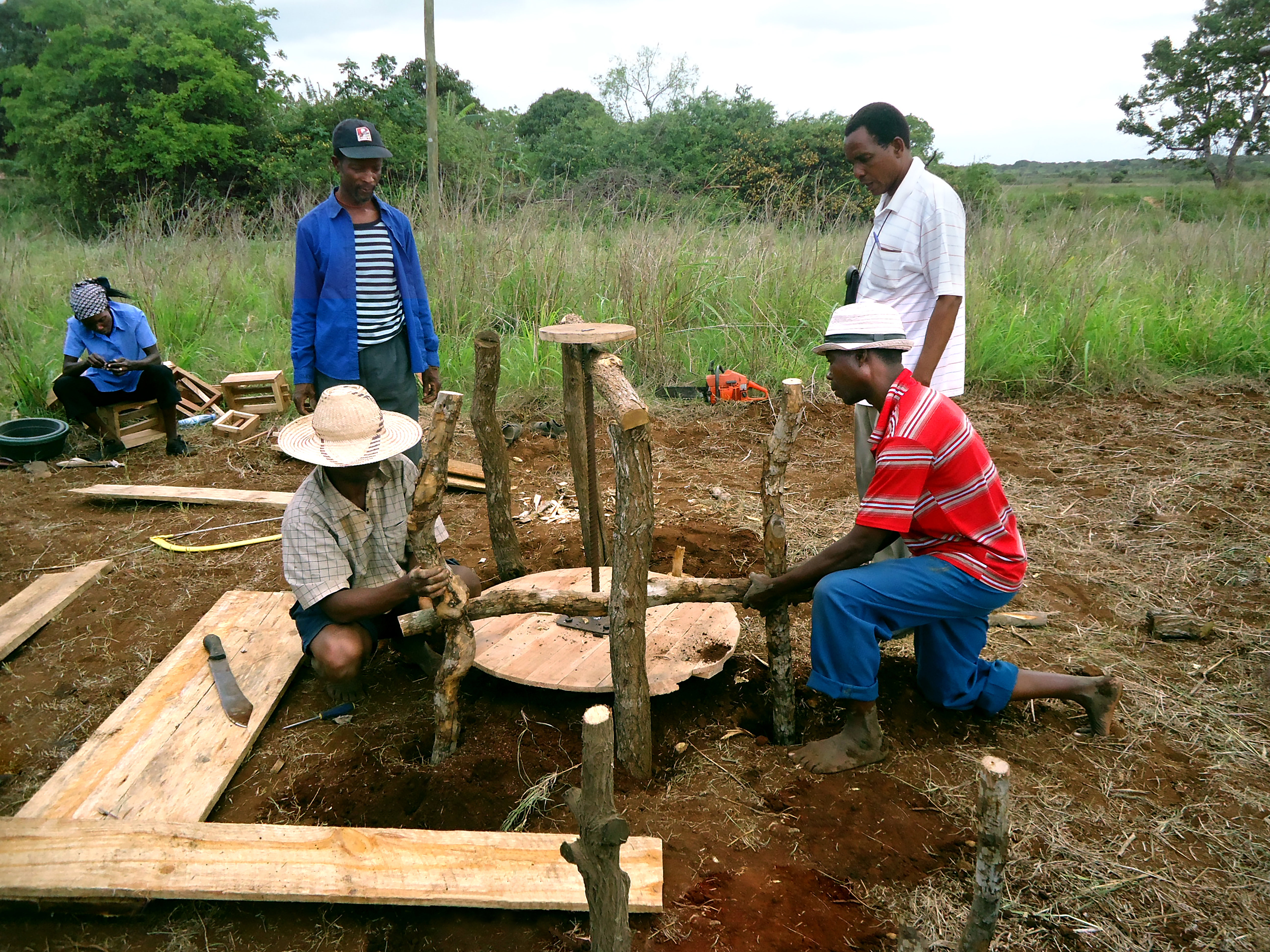 Mozambique joined the NDC Partnership in 2017 and launched its Partnership Plan in November 2018. The plan outlines climate change priorities of 21 government institutions and has support from 18 development partners. Mozambique is working on transformational changes, including developing large-scale climate-resilience and adaptation investments, renewable energy projects, and a comprehensive MRV system, as well as gender mainstreaming.
ADAPTATION, DISASTER RISK MANAGMENT, AND RESILIENCE BUILDING 
Adaptation and resilience-building are key priorities for achieving Mozambique's national development goals. The country historically suffered from extreme climate events and is working towards building resilience and recovering from recent events. Partnership members were instrumental in providing support and mobilizing resources to support recovery and resilience-building initiatives.
A FOCUS ON THE WATER SECTOR
Following the humanitarian crisis triggered by cyclones Idai and Kenneth in early 2019, the World Bank provided nearly USD200 million in emergency response measures focused on sustainable urban sanitation and water services projects. More generally, the bank invests in disaster prevention and resilience programs across the country. Strengthening Mozambique's water sector is one priority area that will be achieved with various initiatives aligned with its Partnership Plan, which was approved in November 2018. These initiatives include building flood protection structures, rehabilitating the Corumana dam in southern Mozambique, and expanding clean water access in the Greater Maputo region.
AfDB is another implementing partner engaged in the water sector. From 2018-2022, AfDB committed USD15.5 million to community resilience-building projects in four drought-prone districts, benefiting around 40,000 people. The goal is to empower communities through small-scale irrigation and water harvesting infrastructure, solar-powered water treatment plants, and improved farming practices aimed at reducing food insecurity.
INVESTMENTS FOR LOCAL CLIMATE RESILIENCE
Mozambique is implementing various projects and programs that seek to build local capacity to meet climate change challenges.
One program is the Local Climate Adaptive Living Program (LoCAL) and MERCIM (Building Local Climate Resilience Program in Mozambique), implemented by the United Nations Capital Development Fund (UNCDF). LoCAL strengthens adaptive capacity among district authorities through performance-based resilience grants (PBCRGs). LoCAL has led to the financing of several local infrastructure projects prioritized through participatory processes. In addition, through improved planning, budgeting, and investment cycles as well as the integration of PBCRG systems, LoCAL has improved capacities and climate change mainstreaming among local governments.
Mozambique also builds resilience in its coastal zone through ecosystem-based adaptation approaches in the greater Maputo area. Supported by the GEF and UNEP with co-finance from the Government and private sector, this project addresses regional communities' high level of vulnerability through integrated planning and mainstreaming Ecosystem-based Adaptation (EbA) into policies and plans at national and local levels; implementing tailored EbA solutions at the community level; monitoring impacts; and disseminating EbA good practices. The project recognizes that concerted ecosystem management efforts at all levels contribute substantially to poverty alleviation and gender equality by promoting sustainable livelihoods and climate-resilient economic development.
IMPROVING MRV AND TRANSPARENCY SYSTEM 
Mozambique is developing an improved transparency framework to track implementation and inform climate action. A two-year project implemented by ICAT and UNEP DTU Partnership supported Mozambique in strengthening institutional arrangements for its national MRV processes focused on mitigation, including designing and implementing legal frameworks and establishing data collection, reporting, and verification procedures and methodologies. This initiative will also improve the existing ToR for the GIMMC (Climate Change Inter-Institutional Working Group)'s NDC coordination mechanism.
Through the GEF's Capacity Building Initiative for Transparency (CBIT), implemented by FAO, Mozambique is strengthening its AFOLU MRV system's technical and institutional capacities to meet enhanced transparency framework (ETF) requirements and build country capacities to track and assess climate mitigation and adaptation actions. Finally, the country is preparing its Biannual and National Communication Update Report to the UNFCCC, with UNEP support.
GENDER MAINSTREAMING 
Mozambique's Government is incorporating gender into its enhanced NDC, building off the UNFCCC Gender Action Plan (GAP) and the National Gender Strategy for Environment and Climate Change. The enhanced gender approach orients planning and implementation in sectors critical to the NDC, including health, disaster risk reduction, coastal management, and agriculture. WRI provides technical support to analyze Mozambique's NDC against existing frameworks and to make recommendations on gender responsiveness. This support will be added to UNDP gender support through Climate Promise.
Members supporting Mozambique: AFD; AfDB; Belgium; the European Union; FAO; Germany (through GIZ and KfW); GGGI; ICLEI; IFAD; ILO; JICA; the Netherlands; Spain; Sweden; UNCDF; UNDP; UNEP; USAID; the World Bank; WFP; WHO; WRI; and WWF.
This is a PiA 2020 story: Browse the multimedia version or PDF version.