Country Insight: Colombia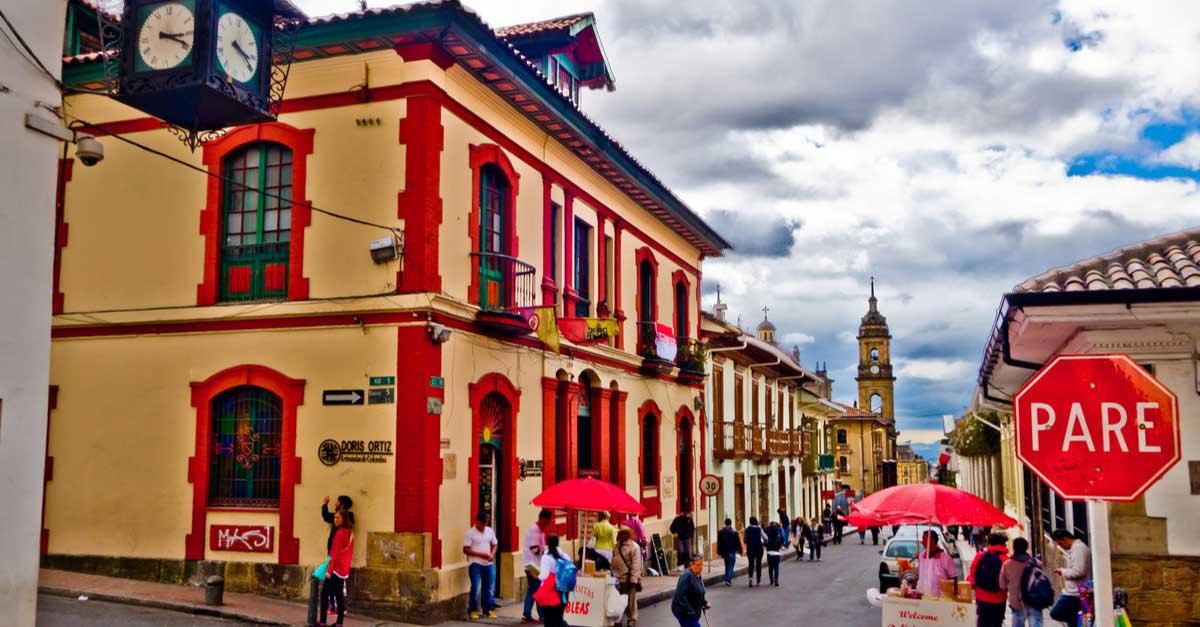 By Pablo Vieira
When climate change manifests in major, unpredictable weather events, countries like Colombia, with an economy highly integrated with climate, are often severely – and even disproportionately – affected. Take for instance how La Niña events affected the country in 2010 and 2011, when heavy rains led to flooding that destroyed crops and washed out roads, resulting in over $7.8 billion USD in damages[i] and impacting 3.2 million people.[ii] In 2016, the climate reversed and El Niño led to lower rainfalls and warmer temperatures that stifled agricultural production; and as a result, 558,000 people were affected by food insecurity and water shortages.[iii]
These types of climate-related weather events send strong signals to government officials that there is an urgent need to rethink national, sub-national, and sectoral planning and budgeting decisions to take on threats that may have only seemed peripheral in the past. Now, climate action is finding its way deeper into national policy and budgeting decisions.
In the face of these threats, the Colombian government has been actively embedding climate action across its services, while coordinating its ministries to put projects on the ground that protect its people from climate impacts and work toward achieving the country's nationally determined contribution (NDC).
Forecasts and Climate Impacts
Climate projections set the tone for greater urgency to act now. The country projects 2 degree to 4 degree Celsius temperature increases by 2070, and rainfall may decrease by 30 percent in some areas of the country.[iv] Climate-related events are not just a threat for the future in Colombia; they affect the country's economy right now. The 2016 El Niño event is a key factor that led to one of the country's slowest annual GDP growth rates in the 2000s; Colombia's GDP only grew by two percent in 2016, down from 3.1 percent in 2015 and 4.4 percent in 2014.[v] Climate change will continue to have a profound impact on the country's economy, especially when seven percent of the country's GDP stems from agricultural production[vi], a sector closely linked with climate.  
Planning for Climate Change in Tandem with Economic Growth
The Colombian government has identified the need to act fast against climate through coordinated and comprehensive mitigation and adaptation efforts. Within its NDC, Colombia targets a 20 to 30 percent reduction in greenhouse gas (GHG) emissions by 2030, compared to a business-as-usual scenario. The lower end is unconditional whereas achieving the full 30 percent reduction depends on international support. Priority sectors for this mitigation work are in energy and agriculture, forestry, and other land use (AFOLU), with actions focused across electricity, mining, hydrocarbon, transport, industry, agriculture, solid waste and wastewater, and housing. To reach its adaptation ambitions, Colombia is creating linkages between climate change adaptation and risk management, with actions targeting transport, energy, agriculture, housing, health, trade, industry, and tourism sectors. Adaptation components of the NDC are based on the country's existing National Adaptation Plan to Climate Change (PNACC), which provides guidance for territories and sectors[vii]  to reach the country's goal of covering 100 percent of its national territory with implemented climate change plans.
Planning and Implementation in Colombia
Leading the charge to address climate change in Colombia are the National Planning Department and the Ministry of Environment and Sustainable Development. This dual leadership reflects the government's understanding that climate change requires an all hands-on-deck approach – not one approach restricted within a single ministry. Together, these arms of the national government facilitate the National System of Climate Change (SISCLIMA) that oversees climate change planning and implementation work across multiple levels and sectors of government.
Under SISCLIMA, the Inter-Sectoral Commission on Climate Change (CICC) has disseminated NDC action across government sectors. Recently, the Commission prioritized 43 actions to be implemented by five ministries, covering eight sectors.[viii] The CICC has the authority to hold each ministry accountable through monitoring and evaluation (M&E) systems; ensure they report on the status of their workplans; and sustain momentum in implementing these actions.
A first workshop including government participants from all sectors helped determine opportunities to coordinate actions between institutions from different sectors. A set of sector-specific workshops will allow each sector to design a Sectoral Comprehensive Climate Change Plan.  
The National Climate Change Policy, approved in mid-2017, reaffirms the country's climate change commitments and aligns existing efforts, including Colombia's NDC, Low Carbon Development Strategy (CLCDS), REDD+ Strategy, National Adaptation Plan, and the Sustainable Development Goals (SDGs). This coordinated policy framework centered around a holistic climate agenda creates greater institutional understanding of what Colombia intends to do and how the country plans to do it.
Even before the Paris Agreement was negotiated in 2015, Colombia was actively planning for climate change. Colombia's National Development Plan 2014-2018 includes specific mandates to implement concrete mitigation and adaptation action, covering five cross-sectoral strategies[ix], woven together by one enveloping strategy: Green Growth. These mandates are rooted in the 1991 Constitution and 1993 Law on Environmental Management that provide a legal and institutional basis for climate action.
Beyond the national level, climate change is being integrated into sub-national plans and sector strategies. At the local level, national climate change agendas are spreading to the territories. Over 80 percent of territories have their own Territorial Climate Change Action Plans that help them address specific needs and challenges. In each sector, the government is coordinating stakeholders through planning workshops to develop and adopt a Sectoral Comprehensive Climate Change Plan.
Project Support
To achieve its national climate ambitions, Colombia realizes an opportunity to draw on external technical and financial assistance. In fact, it has already started to leverage support from development partners to prioritize actions and strategies to achieve its NDC; establish enabling conditions for NDC implementation; and identify gaps or barriers to achieving climate goals, through a set of government-led workshops. This support will build off efforts already in motion, including:
The World Bank is supporting the project, "The integration of variable renewable energy (VRE) into the power system in Colombia," which aims to achieve a set of instruments that promote large scale renewable energy integration into the Colombian power grid and off-grid areas.
With support from the International Climate Initiative (IKI), Colombia is preparing a roadmap to develop a Climate Change Strategy for 2050. Through this project, the government is also updating the CLCDS and creating a monitoring system to evaluate the system for its implementation. More work on performance evaluations is required, starting with consultations for indicator design.
Colombia is exploring the business case for a biogas/biomethane waste-to-energy project, with support from Germany's Federal Ministry of the Environment and the Global Green Growth Institute (GGGI). The goal is this effort is to create a project that can be submitted to the Nationally Appropriate Mitigation Action (NAMA) registry.
Where They Are Headed
In order to consolidate Colombia's legal framework for climate change action through coordinated actions at national, sub-national, and sectoral levels, on 9 August, the Ministry of Environment and Sustainable Development submitted a Climate Change Bill to Congress.
Through the CICC and with development partner support, Colombia is well prepared to tackle climate change challenges and is asserting its commitment to integrate climate action across all levels of government. To assist the country on this journey, there are several initial opportunities that have been identified where the NDC Partnership can offer assistance:
Supporting in-country workshops to coordinate actions and develop specific climate plans;
Coordinating participation and involvement of Development Partners; and
Aligning support with identified gaps for NDC implementation.
These actions, in combination with increased international collaboration, will assure that Colombia diverts from the business-as-usual scenario projections and can achieve its national and international climate objectives.
---