The NDC Partnership has established a Thematic Expert Group to provide thematic backstopping and supplement the Economic Advisory Initiative. This group provides on-demand technical advice, research, and/or guidance on specific sectors or themes related to climate adaptation and mitigation incorporated in recovery responses. This support helps align integration of economic recovery with a country's NDC and other national climate change planning documents, including low-emission development strategies (LEDS) and/or long-term strategies (LTS). This advice is available, at no cost, to all developing country members of the NDC Partnership. 
Areas of Expertise
Agriculture
Biodiversity 
Cities and Urban Development 
Climate Modeling 
Climate Planning and Reporting 
Disaster Risk and Vulnerability 
Energy 
Fiscal Policy 
Forestry 

Health and Nutrition 
Industry 
Jobs and Skills
Labor and Economic Policy 
Land Use 
Socioeconomics and Social Protection 
Subnational Governance
Transport 
Water, Sanitation, and Hygiene 
Partners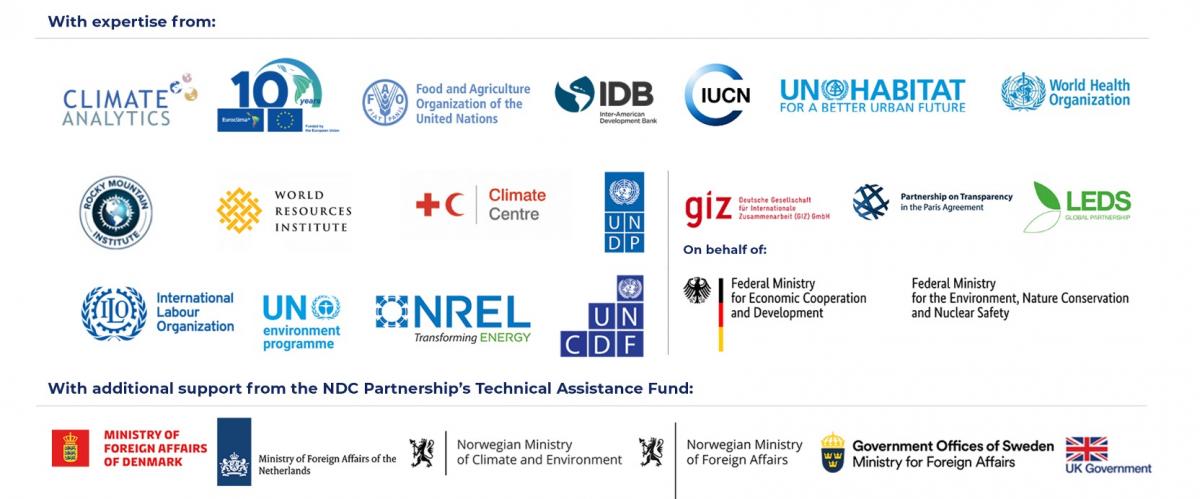 How to Request Support
Requests for support should be emailed by NDC Partnership government member focal points or economic advisors to econadvisors@ndcpartnership.org. Requests should include: 
A brief description, including the sectors or themes and types of support;  
The deliverable(s), if any, this technical advice contributes to; and  
Estimated timeframe and preferred medium (e.g. 1-hour call, advice via email for 10 hours per month). 
Each request will be reviewed by the NDC Partnership Support Unit for completeness and clarity before being circulated to the Thematic Expert Group. Once a match has been identified, the country and the thematic expert will be invited to communicate directly, with the Support Unit in-copy to ensure lessons are captured and shared.