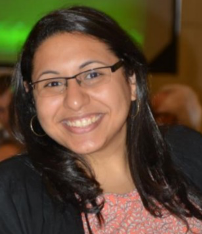 Jeniffer Hanna Collado

Dominican Republic Facilitator
Prior to this assignment, Jeniffer worked as Deputy for Planning and Technical Assistant to the Executive Vice President of the National Council for Climate Change and Clean Development Mechanism of the Dominican Republic. Since 2009, Ms. Hanna has been involved in climate change policy in her country. Responsible for the analysis, evaluation, and supervision of climate change mitigation and adaptation projects, facilitate communication between state and non-state actors, and give support to the United Nations Framework Convention on Climate Change (UNFCCC) National Focal Point. Member of the Dominican Republic Delegation at the UNFCCC conferences, including the 17th, 18th, 20th and 21st Conference of the Parties. In 2015, Fulbright Scholarship Grantee obtained her M.S. in Climate Science and Policy from Bard College, Center for Environmental Policy (NY, USA). Her master's thesis focused on the emergence of climate governance, a look into partnerships among States, NGOs, and International Agencies in the Dominican Republic, Mexico and Peru.
This position is supported by the NDC Partnership through TAF.
Join the team
Help us achieve ambitious climate goals while enhancing sustainable development.