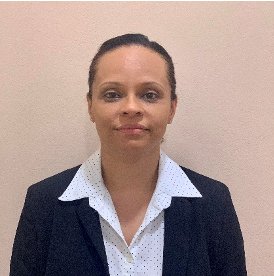 Gina Young

Belize Facilitator
Ms. Gina Young has a degree in Urban Planning and Management obtained from the Department of Geo-Information Science and Earth Observation of Unversiteit Twente. She worked in the Ministry of Natural Resources of Belize for over ten years. During her tenure in the Ministry, she served as the Principal Planner and Deputy Commissioner of Lands and Surveys, with direct responsibility for all national land use planning and land development issues and a focal point for climate change matters. As Belize's national consultant, she recently completed the Land Degradation Neutrality Target Setting exercise under the United Nations Convention to Combat Desertification, which culminated in the country's articulation of its global commitment to combat land degradation. In her capacity as a GIS specialist, Ms. Young also contributed to Belize's Sixth National Report to the UN Convention on Biological Diversity in 2019. She currently works as Facilitator for the NDC Update and Implementation within the National Climate Change Office in the Ministry of Fisheries, Forestry, the Environment, and Sustainable Development.
This position is being temporarily supported by the NDC Partnership Support Unit.
Join the team
Help us achieve ambitious climate goals while enhancing sustainable development.