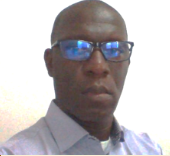 Ghislain Tablé Klah

Côte d'Ivoire Facilitator
GUIRO Ghislain Tablé Klah trained in Law at the University of Bouaké, now Alassane Ouattara University (Centre of Côte d'Ivoire). He has worked with non-governmental organizations in connection with International Institutions as Coordinator. Recognizing the many challenges related to agriculture, his interest in environmental issues grew and eventually led him to obtain a Master degree in Sustainable Development from the University of Abidjan Cocody. Ghislain is now supporting the Government of Côte d'Ivoire and the Ministry of the Environment and Sustainable Development of Côte d'Ivoire, within the Department of Climate Change in its NDC implementation efforts. He is currently a United Nations Volunteer as Country Facilitator for the NDC Partnership.
This position is supported by UNDP.
Join the team
Help us achieve ambitious climate goals while enhancing sustainable development.