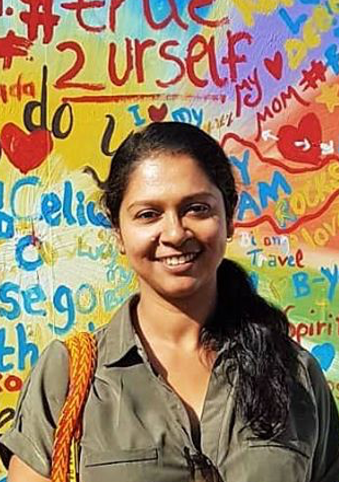 Deepa Pullanikkatil

Eswatini Facilitator
Dr.Deepa Pullanikkatil is a Civil Engineer turned environmentalist, and has a PhD in Environmental Science from North West University in South Africa. She has worked in India, Lesotho, Malawi, South Africa, Eswatini and undertaken a short-term work residency in Scotland. Having worked in climate change adaptation field for over 10 years, Pullanikkatil has managed donor funded projects, participated in development of Malawi's climate change policy, developed several regional and national reports including the SADC Climate Change Yearbook, and was the adaptation consultant for Eswatini's Technology Needs Assessment. She is author of 11 journal articles, a book (publisher Springer), several blogposts and book chapters. She is Eswatini's NDC Coordinator embedded within the Ministry of Tourism and Environmental Affairs.
This position is being supported by the UNDP country office in Eswatini.
Join the team
Help us achieve ambitious climate goals while enhancing sustainable development.