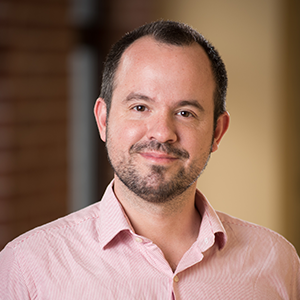 Cayetano Casado

Regional Manager Latin America and the Caribbean
Cayetano Casado is the Country Engagement Regional Specialist for Latin America and the Caribbean (LAC) in the NDC Partnership Support Unit. Based at the UNFCCC Regional Collaboration Center in Panama, he supports the implementation of the NDC Partnership Country Engagement Strategy in member countries throughout the region and represents the Partnership at national and regional events.
Prior to joining the NDC Partnership, Cayetano worked for seven years in the LAC region with the UN Development Programme (UNDP). For five years he was an environment and energy officer in UNDP Cuba where he undertook climate change mitigation and adaptation project development, resources mobilization, and supervision of implementation. Afterwards he moved to the UNDP Regional Center for LAC where he coordinated a regional program on climate change, which focused on support for NDC elaboration and planning in several countries in the region including Paraguay, El Salvador, and the Dominican Republic.
Cayetano is an agricultural engineer, graduated from the University of Cordoba (2003) and has a Masters in Environmental Management from the School of Forestry and Environment Studies at Yale University (2010).
Join the team
Help us achieve ambitious climate goals while enhancing sustainable development.