The Partnership responds to a range of Partner requests on knowledge and learning, but there are three areas of particular focus: gender in NDC implementation, understanding the use of knowledge tools, and NDC mainstreaming. These have been identified by members as priority areas.
Gender in NDC Implementation
Gender parity is key guiding principle of the NDC Partnership. Supporting gender-responsive NDCs helps bridge the climate-SDG agendas and drives more inclusive approaches in climate action. The NDC Partnership is supporting countries to integrate gender equality into NDC planning and implementation by facilitating access to the expertise, knowledge resources, and capacity building support of its members, as well as sharing valuable global learning, good practices, and unique insights from our in-country work.
To explore new opportunities to drive gender-responsive climate action, the NDC Partnership and UN Development Programme co-hosted an event on the sidelines of 2018 Climate Week. Representatives from over 30 countries and institutions gathered to discuss the challenges and opportunities to mainstream gender into NDCs. The NDC Partnership Support Unit will host a follow-up event at the NDC Partnership Pavilion at COP24.
In addition, as a part of its Knowledge Portal redesign, the NDC Partnership has added nearly 40 gender-relevant tools to the Climate Toolbox. Gender filters across the site make it easy to search for case studies, tools, funding, and other resources relevant to gender and climate.
Understanding the Use of Knowledge Tools for NDC Implementation
While there are thousands of knowledge resources for countries to draw on to support their NDC implementation, countries often struggle to find and apply appropriate tools. The NDC Partnership is working to understand how to facilitate access to the technical and capacity building resources that countries can use and helping its knowledge partners provide knowledge support in the most effective ways possible.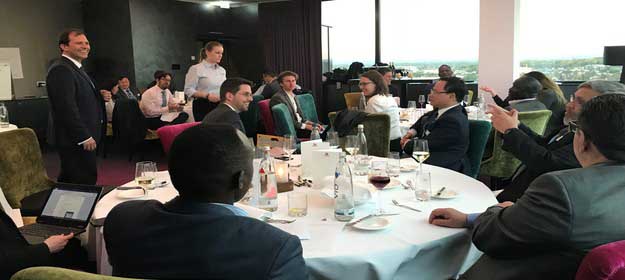 Through convenings, surveys, interviews, and research, the Partnership is surfacing lessons and recommendations to ensure knowledge resources are useful and impactful in climate planning and decision making. Summarizing these findings and recommendations, in 2019, the Support Unit produced an Insight Brief on "Understanding the Use of Knowledge Resources in Supporting Climate Action".  More details on the convenings held can be found here.
Some key strategies include: the provision of knowledge curation services (e.g. the Knowledge Portal); translating and targeting resources to improve their usefulness in different contexts; better incorporating the process in which knowledge resources are used into their development; ensuring enough resources are invested in long-term capacity building; promoting peer-to-peer learning opportunities; and cultivating working relationships between subject experts and policymakers.
Mainstreaming NDCs into Policy and Action
NDC mainstreaming, the approaches by which countries integrate NDCs into their core economic and planning processes, are a key focus for member countries at the early stages of implementation. Mainstreaming encompasses multiple dimensions, including: governance structures and institutional arrangement to support whole-of-government approaches; methodologies for aligning climate action with core development targets, including Sustainable Development Goals; and integrating climate action into planning, finance and budgeting plans at national, sectoral and subnational levels.
The Partnership's in-country work is yielding important lessons that can inform ambitious action. As such, the Partnership is prioritizing developing a better understanding of the obstacles and opportunities countries are experiencing as they implement their NDCs with the goal of extracting key lessons learned around mainstreaming.
The NDC Partnership has commissioned a strategic assessment to determine key trends, identify obstacles and opportunities for mainstreaming across our membership. In the following months, the Partnership will continue to explore the challenges and opportunities of mainstreaming NDCs. By partnering with members and inviting them to help identify gaps, highlight best practices and exchange experiences, the NDCP will contribute to furthering the state of knowledge around NDC implementation.