Using the NDC Partnership's Climate Toolbox to Strengthen SDG-NDC Linkages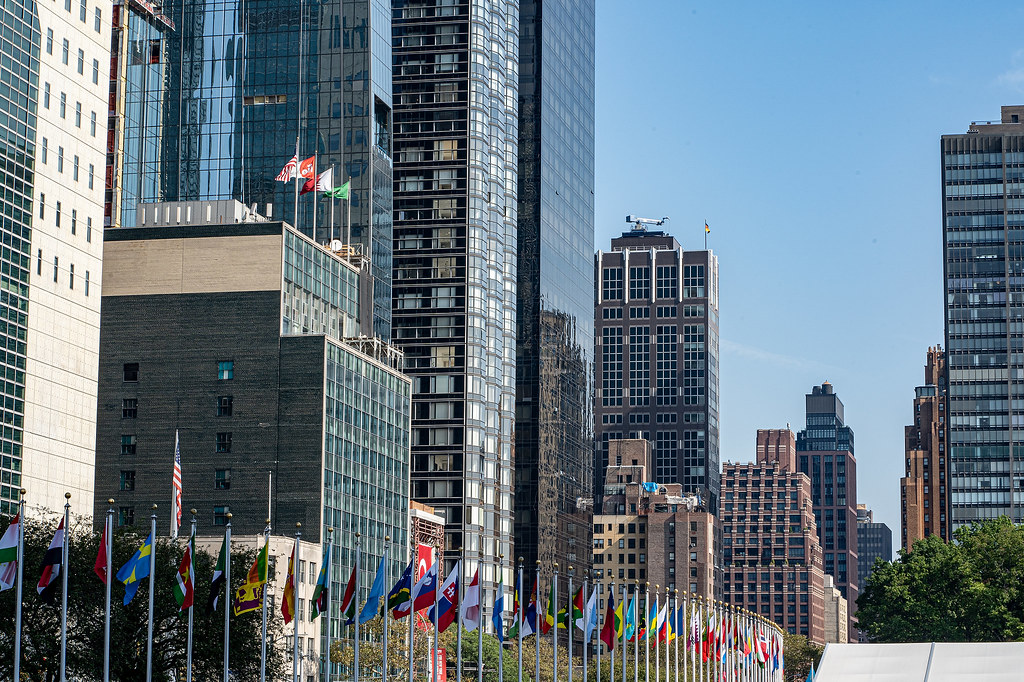 The United Nations Sustainable Development Goals (SDGs) and the Paris Agreement are both pioneering targets seeking inclusive development and the world's comprehensive wellbeing. For faster, more efficient progress on these goals, it is imperative to enhance synergies and eliminate trade-offs.
Some organizations have already begun to work on this imperative. The World Resources Institute's Climate Watch highlights areas of alignment between countries' Nationally Determined Contributions (NDC) actions and UN SDGs through its NDC-SDG Linkages Portal. Similarly, Deutsches Institut für Entwicklungspolitik (DIE) and Stockholm Environment Institute's Klimalog also identify these linkages through an NDC-SDG Connections Portal. Both Climate Watch and Klimalog show that there is a varying degree of alignment between SDGs and NDC actions; some SDGs are better linked with NDC actions than others. For example, SDG 7 (Affordable and Clean Energy) has a very strong link with countries' NDCs, while SDG 5 (Gender Equality) is relatively weakly linked. 
On its mission to drive transformational climate action through sustainable development, the NDC Partnership hosts the Climate Toolbox, which provides tools and resources to support countries in strengthening and implementing their Nationally Determined Contributions (NDCs) under the Paris Agreement.
Resources from the Climate Toolbox can be used to incorporate new SDG linkages or enhance existing efforts in countries' NDCs. For example, the Climate Toolbox has more than 100 gender-related tools, of which more than 60 explicitly focus on aligning gender-focused climate actions with SDGs. These tools can enhance gender mainstreaming in NDCs and better align climate targets with SDG 5 on gender equality. Similarly, there are more than 50 jobs-related tools and 30 of these explicitly focus on aligning jobs-related climate actions with SDGs. Linkages to SDG 8, on decent work and economic growth, can be strengthened using these tools.
This blog highlights five areas of opportunity, along with specific Climate Toolbox resources, that countries can use to link their NDCs with the SDGs.
SDG 1: No Poverty
Ending poverty is the first SDG, but according to data from Climate Watch and Klimalog, it is among the least aligned with countries' NDCs so far. The Climate Toolbox has more than 25 tools that can be used to strengthen this linkage. Since SDG 1 is closely related to other SDGs focused on jobs, economic growth, health, and food security, improving this linkage will enhance other SDGs as well. Examples from the Climate Toolbox include:
SDG 3: Good Health and Well-Being
People's health is a vital factor in the transformation towards sustainable development. Yet SDG 3 is among the least linked with countries' NDC actions. There are more than 50 tools in the Climate Toolbox aimed at incorporating or enhancing NDCs' health-related actions. More than 20 tools explicitly focus on aligning the actions with SDGs. Examples include:
SDG 5: Gender Equality
There is a weak linkage among countries' NDCs and SDG5 on gender equality. The Climate Toolbox contains 103 tools focused on strengthening NDCs' gender dimension. Most of these tools function at the intersection of gender, jobs, education, and poverty and therefore can be applied in the context of other SDGs as well. Here are some examples:
SDG 8: Decent Work and Economic Growth
Issues of unsustainable economic growth and lack of employment opportunities for the growing population are at the center of many challenges countries face. While COVID-19 has exacerbated the situation, post-COVID recovery presents opportunities to rebuild greener and better. Here are some examples from the Climate Toolbox that can guide on this approach:
SDG 14: Life Below Water
The Climate Toolbox contains more than 80 tools on ocean and coasts that can help countries strengthen their NDC actions related to blue carbon and marine resources. Out of these, approximately 20 explicitly focus on aligning the actions with SDGs. These include:
For additional support on linking NDCs with SDGs, we encourage users to explore the NDC Partnership's Climate Toolbox. Users can search the Climate Toolbox by activities such as "establish institutional arrangements" or "engage stakeholders and public, including marginalized groups," which contribute to SDGs 10, 16, and 17. For monthly updates on new tools added to the Climate Toolbox, sign up for our monthly newsletter on the NDC Partnership website.
This blog was written by Sonam Sahu and Talia Chorover of the NDC Partnership Support Unit.