Malawi's Updated NDC: Advancing Ambition Towards a Green Economy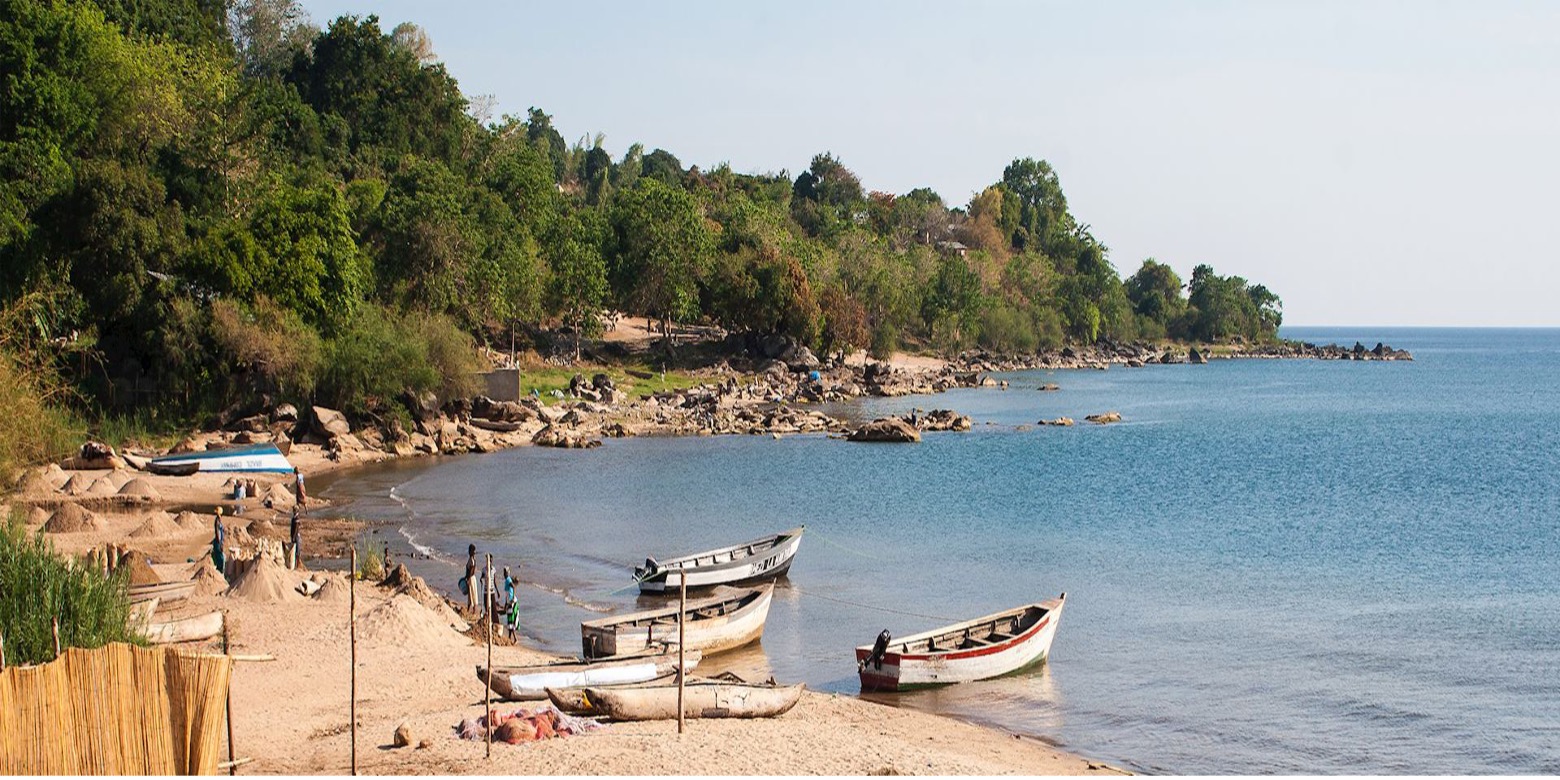 On 30 July 2021, Malawi submitted its updated Nationally Determined Contribution (NDC) to the United Nations Framework Convention on Climate Change (UNFCCC). In the revision, Malawi advanced its ambition through a broader and quantified sectoral scope for mitigation targets and adaptation measures, as well as SDG alignment.
As noted in the updated NDC's Foreword, authored by Minister of Forestry and Natural Resources Nancy G. Tembo, M.P., "climate change is making Malawi's pathway to prosperity more difficult, more complex, and costlier than before. Vulnerability to climate change impacts in Malawi is caused by factors such as deep-rooted poverty, high dependence on subsistence rain-fed agriculture, rapid human population growth that results in pollution, and overexploitation of natural resources."
With these known challenges to Malawi's social and economic development, the country has already taken significant steps towards addressing climate change. This includes developing several documents detailing Malawi's commitments, such as its Agriculture/AFOLU, Energy (including transport subsector), and Waste and Industrial processes Nationally Appropriate Mitigation Actions (NAMAs); a National Climate Change Response Framework (NCCRF); and National Adaptation Plan (NAP). In 2016, Malawi adopted the National Climate Change Management Policy (NCCMP), which provides strategic direction for the country's climate change intervention priorities covering adaptation and mitigation.
Malawi also put in place a series of legislative sectoral frameworks and strategies to integrate environment and climate change management in socio-economic development activities, including within the Malawi Growth and Development Strategy (MGDS III) and Malawi Vision 2063.
Malawi's updated NDC submission resulted from a comprehensive revision process coordinated by the Ministry of Forestry and Natural Resources' Environmental Affairs Department (EAD). This process involved key stakeholder consultations that solicited feedback and input while raising awareness, including across government ministries, departments, and agencies; district councils; the private sector; civil society organizations; academia; youth; non-governmental organizations; development partners; and key focal points in relevant sectors.
The updated NDC outlines Malawi's post-2020 climate change priorities and includes mitigation and adaptation targets and measures, with concrete strategies for addressing climate change's causes and responding to its effects. It includes five new sectors/subsectors which were absent from the 2015 INDC, including transport, biodiversity, tourism, social protection and disaster risk management, and early warning systems.
In addition, the agriculture, forestry and other land uses (AFOLU), energy, and transport sectors—the country's key emitters—had significant roles in reviewing the NDC. Acknowledging these sources of emissions, Malawi committed to increasing the use of renewable energy and clean coal technology to meet increasing energy demand, which dominates the mitigation potential.
The updated NDC includes conditional and unconditional mitigation targets representing increased ambition from the first NDC, which lacked clear emission targets. Malawi's updated NDC includes an unconditional target of five percent carbon emission reductions by 2040, as well as a conditional reduction of 50 percent carbon emission reductions by 2040—contingent upon additional external support and full NDC implementation.
Malawi's updated NDC also includes robust adaptation components, including a wide range of sectors enhancing resilience and reducing climate change-related risks. It outlines six strategic adaptation actions related to three pillars: institutional framework, knowledge technology and financing, and resilience of the most vulnerable. By sector, these six adaptation actions include effective and efficient early warning systems; accessible and harmless water; blooming biodiversity, ecosystems, and eco-tourism; smart agriculture, livestock, and fisheries; climate-proofed infrastructure, buildings, and energy systems; and healthy and protected people.
The adaptation actions' main objectives are to promote an enabling environment to facilitate climate change adaptation mainstreaming; to improve the capacity for data and information management and sharing, as well as access to technology and financing for adaptation; and to plan and implement adaptation actions towards increasing the resilience of the most vulnerable Malawians.
"The Government of Malawi is confident that the enhanced NDC will accelerate its efforts in the fight against climate change through informed and targeted climate action between 2020 and 2040," said Yanira M. Ntupanyama, PhD, Principal Secretary at Malawi's Ministry of Forestry and Natural Resources.
During Malawi's NDC revision process, the NDC Partnership, through its Climate Action Enhancement Package (CAEP), provided technical and financial support alongside a number of implementing partners. These include Carbon Counts, GIZ, ICLEI (Local Governments for Sustainability), United Nations Development Programme (UNDP) under Climate Promise, and the European Commission. Through CAEP, ICLEI Local Governments for Sustainability has developed an elaborate draft NDC implementation plan, to be launched following Malawi's revised NDC submission.
The NDC's Section 6.6 clearly outlines its implementation phase, including specific measures, focal points and other key actors, funding needs, mitigation benefits, SDG alignments, and a timeline for implementation. However, implementation will require substantial support. To fully implement the updated NDC, Malawi will need an estimated USD11.102 billion, including additional external support estimated at USD35.227 billion—or USD46.329 billion in total. The Government of Malawi is looking forward to collaborating with partners to mobilize the resources required to support its planned climate change adaptation and mitigation actions.