UNFCCC Secretariat – NDC Partnership: Practitioners' Reception on Thinking NDCs and LT-LEDS Together
Conference
DATE:
15 June 2022
TIME:
7:00 pm - 8:00 pm
LOCATION:
Club Lounge, World Conference Center Bonn
Conference Details
The networking reception will bring together representatives from countries with Development and Implementing Partners to exchange on demand and support for NDC and Long-Term Low-Emission Development Strategies (LT- LEDS) enhancement, implementation and scaling up of climate finance while exploring opportunities for collaboration.
The Bonn Climate Change Conference will take place this June 2022. The NDC Partnership will be present with several opportunities to engage.
In Collaboration With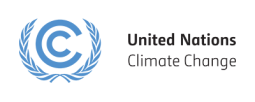 Sign-up for the NDC Partnership monthly newsletter and receive updates on country work, upcoming events, resources, and more.