Turning Energy Targets Into Ambitious Action: Country Needs and Next Steps
Conference
DATE:
14 June 2022
TIME:
6:00 pm - 8:30 pm
LOCATION:
IRENA Office
Conference Details
This event that will showcase best practices on how NDCs have been enhanced in the energy sector, and highlight the support and finance needed to now move these targets into action.
The Bonn Climate Change Conference will take place this June 2022. The NDC Partnership will be present with several opportunities to engage.
In Collaboration With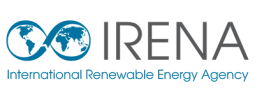 Sign-up for the NDC Partnership monthly newsletter and receive updates on country work, upcoming events, resources, and more.