Accelerating NDC Implementation in 2022: Support for Policy and Planning
Conference
DATE:
09 June 2022
TIME:
1:15 pm - 2:45 pm
LOCATION:
Room Bonn, World Conference Center Bonn
Conference Details
This side event is focused on sharing the experience of developing country Parties that have already initiated NDC implementation through policies and programs to achieve their NDC targets. It will also explore how to structure needs identification and coordination of support along with development partners and highlight the support opportunities available to developing country Parties in the lead-up to COP27 and beyond, aligned with the Glasgow Climate Pact and the Paris Agreement towards the enhancement of ambition and the acceleration of implementation through their NDCs.
The Bonn Climate Change Conference will take place this June 2022. The NDC Partnership will be present with several opportunities to engage.
In Collaboration With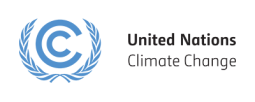 Sign-up for the NDC Partnership monthly newsletter and receive updates on country work, upcoming events, resources, and more.