(12:30 - 13:30 EET) Climate crisis responses through partnerships: true stories from the Pacific Islands
Conference
DATE:
11 November 2022
TIME:
12:30 pm - 1:30 pm
LOCATION:
Pavilion #126 / Organized by Pacific Community (SPC)/ Co-organized by Deutsche Gesellschaft für Internationale Zusammenarbeit (GIZ), Global Green Growth Institute (GGGI), Secretariat of the Pacific Regional Environment Programme (SPREP)
Conference Details
The Regional Pacific NDC hub will share its success stories (results and best practices) on the reality and challenges of Climate Change in the Pacific Islands (impacts on livelihood and on the future of islands communities).
As a one stop shop for PICS to find implementation, funding and advisory assistance towards achieving their Climate targets we will showcase the work that we are doing in the region and our governance. It is a unique occasion to learn, exchange, inspire and network with other NDC Hubs and partners for the collective achievement of SIDS NDCs.
In Collaboration With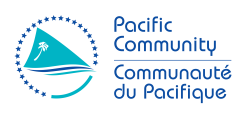 Sign-up for the NDC Partnership monthly newsletter and receive updates on country work, upcoming events, resources, and more.