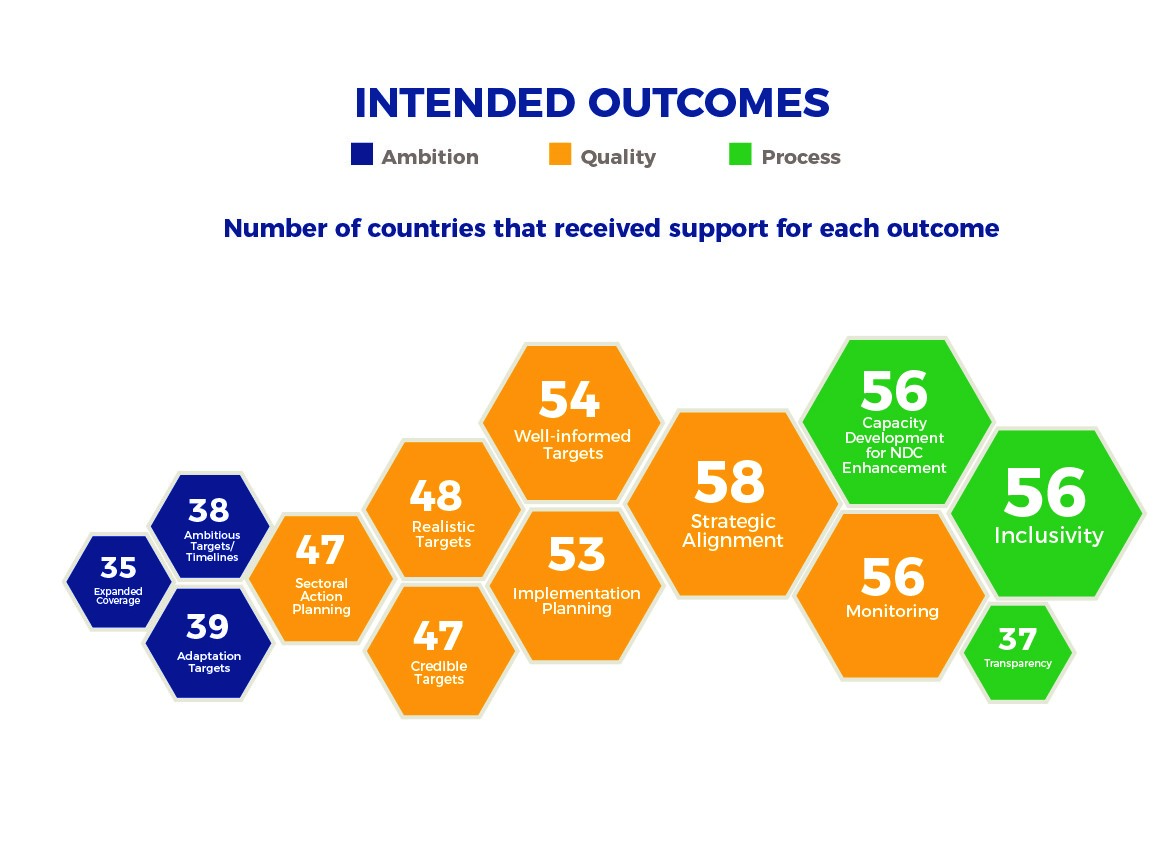 Bringing together member countries and partners, CAEP is creating collective impact through bold, collaborative efforts. Through a combination of partners' own resources and a dedicated Technical Assistance Fund (TAF), fast and targeted NDC enhancement support is being delivered to 63 countries, by 46 partners. 
Developing country members of the NDC Partnership were invited to submit requests for support in August 2019 and January 2020. Proposals received were screened against the CAEP eligibility criteria and circulated to implementing partners for their response. Responses received were consolidated, screened, and shared with governments for their approval. All support details have been outlined into country-specific Terms of Reference (TORs), jointly developed by national governments and implementing partners. All completed country TORs can be accessed here.
Implementation is now progressing at full speed, and early results can already be seen in enhanced NDCs such as those submitted by Chile, Jamaica and Rwanda, with support from across the Partnership, from both CAEP and Country Engagement (CE) work. Updates, from across the Partnership, on the latest NDC submissions can be found here.