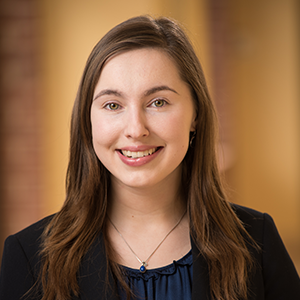 Ralien Bekkers

Senior Country Engagement Specialist
Ralien Bekkers is a Senior Country Engagement Specialist at the NDC Partnership Support Unit. She works with government ministries and partner organizations on creating strategic results frameworks and investment plans for implementation of NDCs, that match identified country needs with partner support. Her portfolio covers countries in Asia, the Pacific, the Caribbean, and the Middle East. Ralien also leads the Partnership's efforts on integrating gender equality into country engagement and in developing the Youth Engagement Plan.
From Rio+20 until COP20 (2012-2014), Ralien served as the Netherlands' Official Youth Representative on Sustainable Development to the United Nations. In 2015, the year the Sustainable Development Goals (SDGs) were adopted and the Paris Agreement was agreed upon, she worked at the Post-2015 Development Planning Unit of the Executive Office of the Secretary-General at the UN Headquarters in New York. In 2015, Ralien set up a course on Implementation of the SDGs at Yale University, which she taught until 2017 and still joins for guest lectures.
Ralien holds a Master of Environmental Management from Yale University, School of the Environment. She is currently pursuing a Master of Science in Public Financial Management at SOAS University of London, while working at the NDC Partnership. Ralien also holds a Bachelor of Science in Future Planet Studies from the University of Amsterdam, and spent a summer in San José, Costa Rica, focusing on Sustainability Management at the Universidad Latinoamericana de Ciencia y Tecnología.
Join the team
Help us achieve ambitious climate goals while enhancing sustainable development.