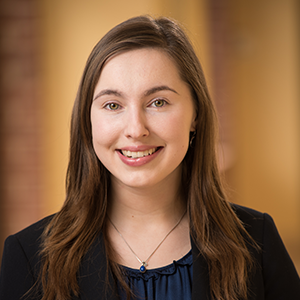 Ralien Bekkers

Senior Country Engagement Specialist
Ralien Bekkers is a Country Specialist for the NDC Partnership Support Unit. Her portfolio covers Asia and the Pacific Islands, and she serves as the team expert on these countries' climate change goals and implementation efforts. Her work focuses on tracking in-country developments and identifying opportunities for collaboration to help countries exceed their climate change and sustainable development ambitions.
For over two years, Ralien served as the Official Dutch Youth Representative on Sustainable Development to the United Nations. In 2015, the year the Sustainable Development Goals were adopted and the Paris Climate Agreement was agreed upon, she worked in the Post-2015 Development Planning Unit at the Executive Office of the Secretary-General at the UN Headquarters in New York.
Ralien holds a Bachelor of Science in Future Planet Studies from the University of Amsterdam, and spent a summer at the Universidad Latinoamericana de Ciencia y Tecnología in Costa Rica. She holds a Master of Environmental Management from Yale University, and successfully managed to crowdfund her way to Yale. She created and taught a new program on Sustainable Development Goals & Implementation at the Yale School of Forestry & Environmental Studies and the Jackson Institute for Global Affairs.
When not working, Ralien enjoys her yoga practice, bookstores, and cooking with friends - as well as trying to communicate digitally with her two young siblings in The Netherlands.
Join the team
Help us achieve ambitious climate goals while enhancing sustainable development.